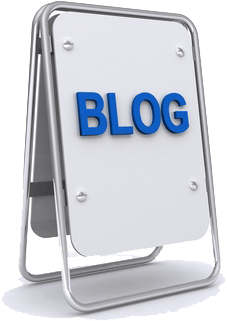 Why Blogging Remains Important for the Ambitious Business
There's LinkedIn, Facebook, Twitter, YouTube and now, Pinterest. With the power and scope of social media, it may seem redundant to write a blog. Unfortunately, many businesses believe that resources are better allocated to the social media listed above. These companies are making a mistake: blogging remains a vital and powerful way to communicate with current and prospective clients.
Here are 15 reasons to start a blog or continue blogging if you already have one.

1. You control the message. On the big guns of social media, your message can quickly get lost and, from a messaging standpoint, social media is a free-for-all where anything can, and does, happen. On your blog, you have complete and total control of the message.

2. Many of the world's top marketers maintain a blog. A powerful testimonial. Famous and highly paid marketer Seth Godin has a blog and gets huge traffic.

3. A powerful SEO advantage. This may be the most important reason to blog frequently. Search engines like Google love fresh content and a blog is always fresh. A blog won't produce SEO miracles but it will help to maintain or improve rankings. Make sure you include keywords in your blog—about once every 100 to 150 words.

4. It's a tremendous way to build and maintain a brand. What does your brand stand for? You can buttress your brand and what you stand for through your blog.

5. Establish yourself and your company as THE experts. In every business environment, people are always looking for expert opinion. If you're a retirement expert, your blog can regularly provide information. People buy from experts—and often pay a premium.

6. Bring a human touch to your business. How many times do you see a beautiful website that's totally anonymous? A blog brings a vital human touch to a website. People like to buy from people.

7. Attract repeat visits. When you get the content mix correct on your blog, prospective clients and customers will subscribe. A superb blog will keep people visiting your website.

8. Provide a reason to post to LinkedIn, Facebook, and Twitter. For most companies, maintaining a solid social media presence is important. You can post links to your blog on social media—and importantly get people off social media and back to your website—where you control the content. A blog can significantly increase website traffic.

9. Let people know about deals and offers. If your company regularly provides customers with discounts and offers, a blog is an excellent way to communicate your deals.

10. Provide news. People who are interested in your company want news. This can be 'micro news' about seemingly minor developments in the company or the blog can relate to national and international news.

11. Build trust and familiarity. A blog can help a company build a potentially valuable long-term relationship with a customer.

12. It's subtle, but powerful, advertising. Sometimes, it's valuable to go pedal to the metal with the advertising message. If your company can benefit from throttling back and being more subtle, then a blog is perfect.

13. You can measure results. If the goal of a blog is to drive visitors to an offer page—or even a transactional page—it's easy to measure ROI.

14. The cost is low. A 30-second TV commercial costs tens of thousands. A blog costs a lot less.

15. A library of information. Even after a few weeks of regular blogging, you'll start to develop a deep well of valuable information. Again—this helps with SEO and you can repurpose the content into articles and other copy for an even more powerful SEO punch.

Maintaining a Blog

A blog that provides the benefits above requires care and feeding. Here are some ways to keep your blog fresh.

• Plan your blog at least quarterly.
• Find out what's important to your audience.
• If you're not a writer, hire one.
• If the thought of a blog gives you a headache, hire an advertising agency that understands the power of blogging.
• Be consistent. If you say you're going to blog once a week, make it happen. If you can blog five times a week, that's ideal—especially for SEO purposes.
• Take some photographs and use captions.
• Keep the blog to under 1,000 words. Around 500 words is ideal.
• Encourage comments by...get this...asking for comments in your blog.
• Invite guest bloggers for some variety and additional SEO fuel.
• Find the keywords that people are using to search for your business and include these in each blog. You may want to hire an SEO consultant to plan the keywords.

Finally—have fun with your blog. Once you get the content right, your audience will look forward to your blog postings. And you'll enjoy the benefits of the extra website hits and the higher SEO rankings.
SHARE THIS ARTICLE: