The holiday shopping season is always a busy time for consumers—and for brands. The companies that capitalize on this season of busyness can reap big dividends, but doing so requires a disciplined marketing strategy. It also requires planning ahead: Even though we're not yet to Halloween, the time to start laying the foundation for seasonal success is now.
What plans can you be making even now to ensure success come November and December? Here are just a few considerations we'd offer.
Start Planning Your Marketing Emails Now
The holiday shopping season really kicks into gear as soon as the trick or treating is done, so you don't want to wait much longer to plan out your marketing emails. Note that you will likely want to have multiple email marketing campaigns, tailored to the needs of specific audience segments—e.g., if a subset of your marketing list includes young moms, you may want an email campaign just for them, focusing on the ease you can bring them as they do their holiday shopping.
The bottom line: Now is definitely the time to plan the holiday promotions you'll be running—and the way you'll make your consumers aware of them.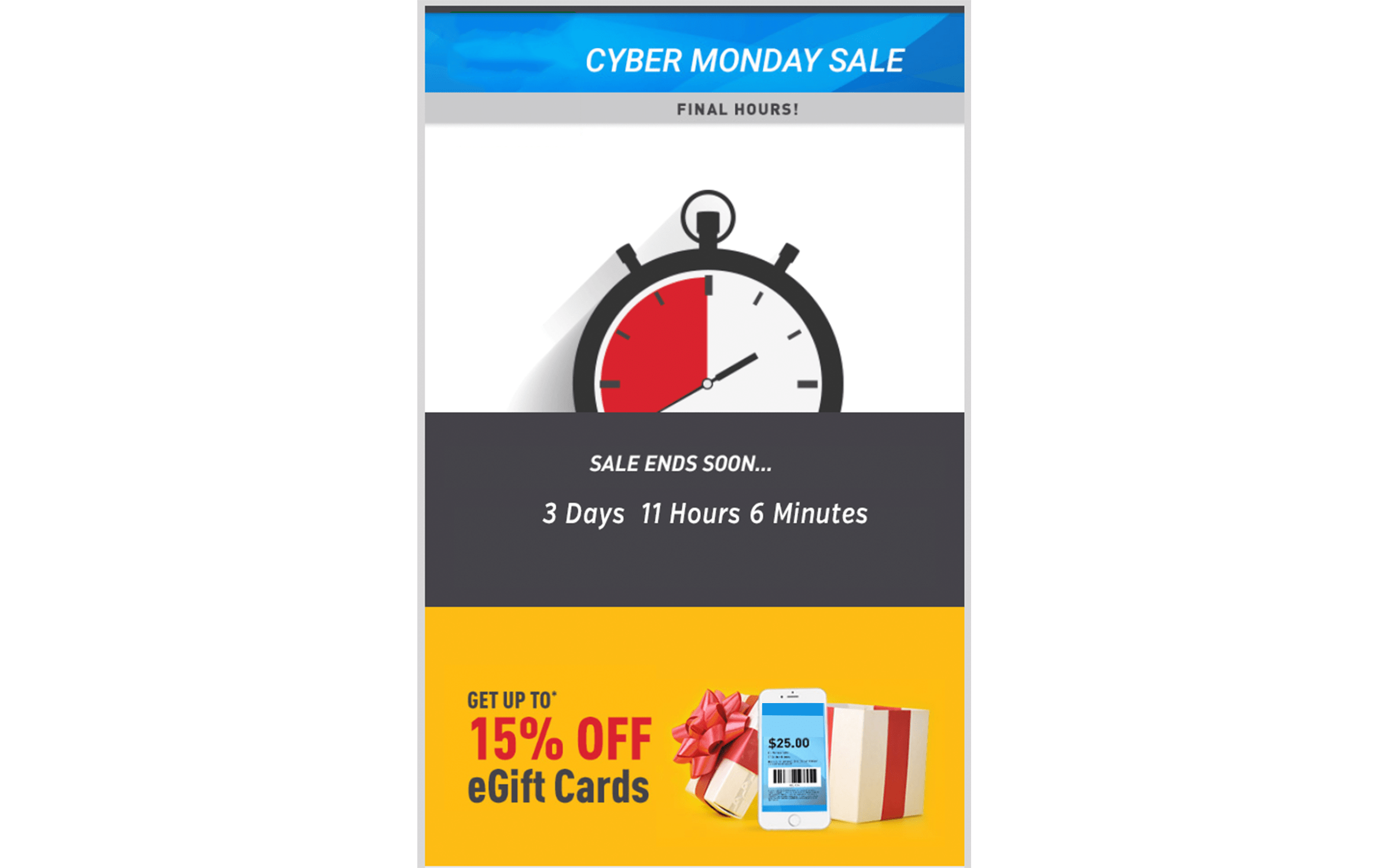 Instill Urgency
One of the most powerful concepts in marketing is the fear of missing out—or FOMO. Simply put, nobody likes to feel like they're being excluded, or like great opportunities are passing them by.
The holiday season can really amplify the effects of FOMO; as people scramble to get their holiday shopping done, they don't want to run the risk of missing great offers. Inject some urgency into your marketing by promoting some limited time offers, or even by putting countdown clocks on your website.
Consider Some Free Perks
Everybody likes free add-ons—and again, the holiday season is a good time to put this strategy to work. By sweetening the deal just a little bit, you can help your brand to stand out from the competition.
The question is, what kind of perks can you add to your products? Once upon a time, department stores offered free gift wrapping during the holiday season; today, the best way you can add value may be to offer free shipping, at least on orders of certain sizes. This can be a big ask of some companies, but it's definitely something that consumers will respond to.
Revamp Your Content
What role does content marketing play in all of this? Simply put, you can create some custom content that's seasonally specific, helping your audience get into the holiday spirit.
For example, say you own a plumbing company. Blog posts about how to prevent clogged garbage disposals during big family dinners can have a seasonal resonance. Or say you own a hair restoration clinic; a post about dealing with dry and brittle hair during the winter might catch some attention.
As always, ensure that you're not only writing valuable content but distributing it properly through your email list and social media marketing channels.
Get Social for the Season
Speaking of social media, the holiday season presents a solid opportunity for you to post some festive content—whether that's images of your company's holiday-themed office décor, holiday-centered polls, or even festive graphics you create.
As with your email marketing, this is something you can start planning now: Put together some holiday graphics and other resources that you can use on social media as the season progresses.
Consider Updates to Your Website
Finally, take some time to think through any seasonal changes you need to make to your company website. There are a number of options to consider—for example, posting your seasonal hours; adding festive graphics or colors to your home page; or even uploading a holiday gift guide for your customers to use.
These little tweaks can go a long way toward boosting the impact of your website, but once more, the time to plan those changes is now—especially if you need to make them through your Web development company. Don't save change requests for the last minute!
Start Preparing Now for the Holiday Season
The holiday shopping season can be busy, and it can be stressful. The last thing you want is to be scrambling to overhaul your marketing campaign at the eleventh hour. That's why we highly recommend strategizing your seasonal marketing endeavors now, leaving enough time to implement them properly.
We'd love to talk with you more about this, and to strategize alongside you. At enCOMPASS Agency, we see a lot of value in festive, seasonally-appropriate marketing, and are always prepared to help our clients take an integrative approach. Let's have a conversation about your holiday marketing needs. Reach out to enCOMPASS at your next convenience.
SHARE THIS ARTICLE: